What is Intento Movement Therapy?
Intento Movement Therapy is an innovative treatment for upper limb stroke rehabilitation, enabled by Intento PRO, and based on self-modulated functional electrical stimulation.
How is the therapy organized?
Our Movement Therapy is a goal-oriented, intensive, repetitive therapy generally organized in cycles of 10 sessions.
How does a session look like?
1.

During the first session, the therapist assesses the patient impairment and determines the patient's goals in retraining activities of daily living.
2.

Electrodes are placed on specific areas of the patient's arm to stimulate muscular contractions and induce the desired movements.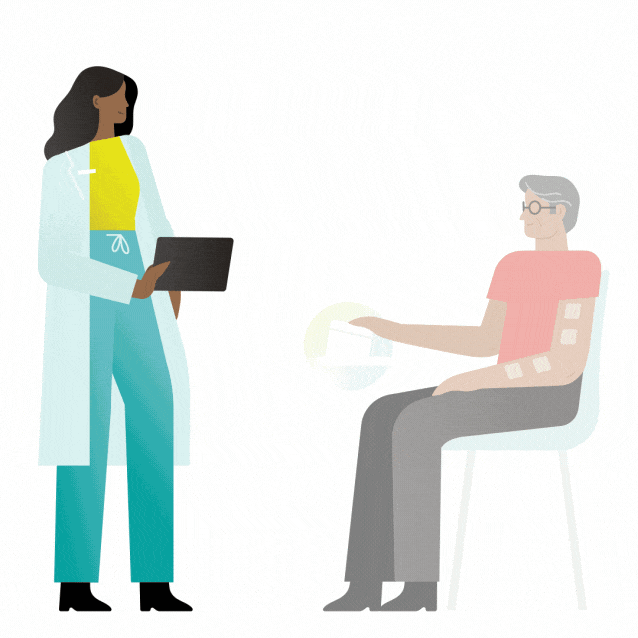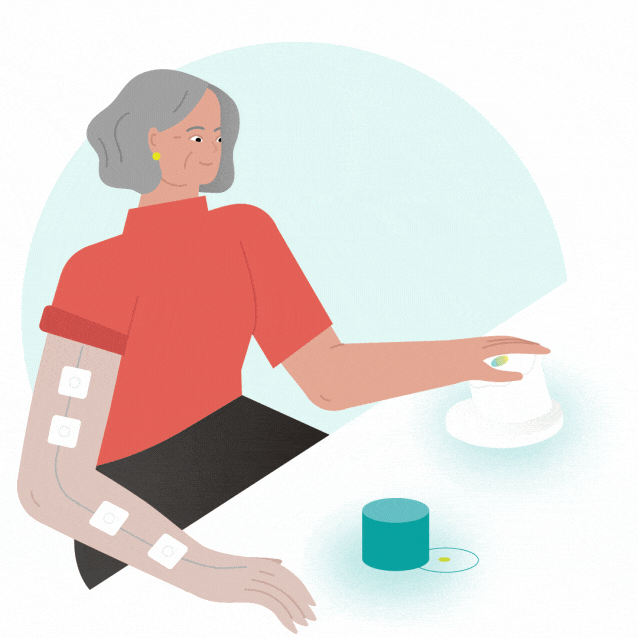 3.

The patient controls the stimulation to receive the assistance needed to execute the movement

This is what we call self-modulated functional electrical stimulation.

The patient performs 2 to 3 different types of exercises during a session, repeating each exercise 10 to 30 times.
Can this therapy help all stroke patients?
After a cycle of 10 sessions, the majority of the patients show a clinically important reduction in impairment.
Intento Movement Therapy can promote a clinically important recovery with a probability that is 6.2 times higher than standard care. However, it is important to consider that every patient is different. Based on our clinical trial, an estimated 20% of the patients might not respond to the therapy.
Be the first to know
when I become available
Insert your e-mail address here